Dipanita Nathwww.indianexpress.com | December 12, 2015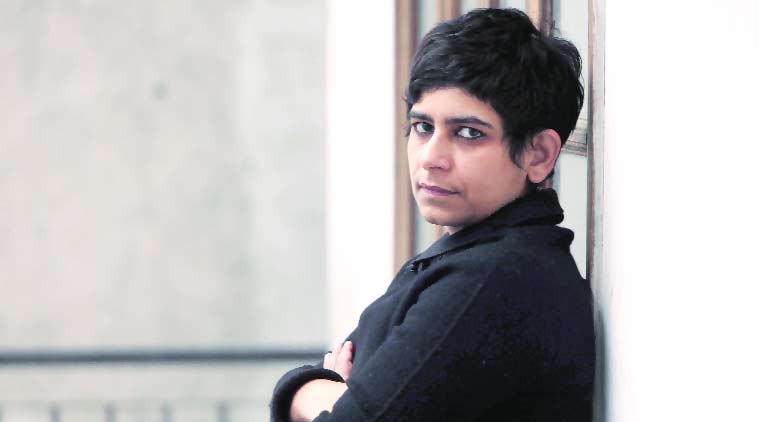 A fierce storm rose and thunder crashed through the cremation ground as the prince's body lay prepared for the pyre. Every account differs on what happened next that day in Darjeeling, 1909 — including if the Kumar of Bhawal, a zamindari in Dhaka, was ever dead.
But in December 1920 or January 1921, a sanyasi with a regal bearing appeared in Dhaka and rumours began to circulate that the Kumar had returned. Theatre director Zuleikha Chaudhari takes up the court case that followed in her new production, titled Rehearsing the Witness, to probe larger issues of identity and acting. The long-duration play, with actors Mallika Taneja, Prayas Abhinav, Saif Ali and Shivam Pradhan, allows audiences to watch the making of the production — from visiting auditions and the final show to an archive of reference material and props — over several days in December and January. Excerpts from an interview:
Every era has featured a sensational murder case in India. What drew you to the Bhawal court case?
My introduction to this material was through photographs. The Alkazi Foundation has 90 photographs from the court case; it is all evidence material. This case is about the identity of the second Kumar of Bhawal. Many people, including his sister, said the sanyasi was him, while many people, including his wife, said it was not. His other two brothers had died and their estate had lapsed to the British Court of Wards. So, the sanyasi or the plaintiff filed a case against the British Court of Wards. The trial took place between 1930 and 1946. We have photographs of the Kumar before he went to Darjeeling, there are photographs of the plaintiff dressed as the Kumar because they were trying to do a match-up. This question of identity and of him being an imposter are, for me, very strongly linked to the question of acting and how does one take on another, and how well does one take it on.
Your plays are not simply about watching theatre. How does Rehearsing the Witness merge art and theatre?
I also function with the visual arts, with my installations, and this project has formed from thinking about the performance as an exhibition. The piece is less a stage production and more a re-enactment and a retrial, with the gallery space also making a transition. The performance opens on December 17 and, from the 18th to the 23rd, the space will host rehearsals with three performers who play Kumar or the plaintiff, the wife and the sister. An open audition call has gone out for people to try for these parts as well as for reading of segments from the testimonies of photographers, doctors and lawyers. In January-February, the space becomes like a stage where the final performance will be held. It also acts as an exhibition, so all the material reference material I have looked at and traces of what has happened in the space, including the rehearsals, the props and the costumes will be available.
Can the audience walk in and out of the performance?
I was working with the idea that this was a case that went on for 16 years. If you sit there for the whole day, you will see a very strong version of it. If you sit there for a short while, you will get a part of it. It is really dependent on you as the audience because I am not trapping you. The idea of the exhibition is that, unlike a play, you are not stuck anywhere. The doors don't close. This is also how classical performances, such as Kathakali, work. People stay for a little while, go away and come back. When one goes to see art, nobody stands and says, 'This is a very good painting and you have to look at it for 20 minutes'.
Why did you read this courtroom drama as a larger exploration on the definitions of identity?
At this point, how is it not possible to think about identity? It is a response to the time in which we are. Everything is about who one is. Are you Hindu or Muslim? What do you have claim to? What borders can you enter because of who you are? How can you ask to enter somewhere else? I have been very interested, for a long time, in thinking about what acting is because it is a very particular thing in the context of theatre but, when you think about it in the larger sense, it has many ramifications. How does one perform oneself? What identity do you put forth, if you say that 'I have left my country and I want to come and live in yours?' The moment we are anywhere, we have to be able to say who we are and this is done with the Aadhar card and all sorts of identity cards. The Bhawal case involves a scene of a crime but it's also very Rashomon. Becoming a sanyasi is also about giving up yourself and your identity; they cover their bodies with ashes to mitigate their individuality. It is interesting that there is an actual death in the case as well as a deeply spiritual and philosophical one.
Your theatre is vastly different from the form practised by Ebrahim Alkazi, your grandfather, but has he influenced you in any way?
Actually my grandfather only ever talked to me about art as I grew up. It was not just, 'Oh I like good art' but also what art is and what it should be doing and how does one read images. He was a theatre director, he had a gallery and he is also a collector of photographs and I have been thinking about the links between these.
The performance will be held at Mumbai Art Room, Pipewala Building, Fourth Pasta Lane, Colaba, Mumbai, from December 17 to 23, 4 pm – 7 pm, and January 6 to 9, 2 pm – 5 pm. The exhibition runs from Dec 18 to Feb 20. Contact: office@mumbaiartroom.org